How To Create Pinterest Pins Fast in 2021
How To Create Pinterest Pins Fast and Easy Way in 2020.
As We Know That Pinterest Is A Great Way To Generate Traffic To Our Website Or Blog.
And This Is Not Only The Best Way To Generate Traffic
But We Can Also Do Many Other Things With Pinterest. Like We Can Do Affiliate Marketing,
We Can Grow Our Youtube Channel And Increase Our Youtube Views, And Subscribers. We Can Also Drive Pinterest Traffic To Our Ecommerce Store, And More.
So There Are Many Possibilities Of Using Pinterest And There Are Many Different Benefits Of Pinterest.
But Unfortunately, It Is Too Time-consuming To Make Pinterest Pins Manually. It Is Not So Easy To Create Several Designs Of Pinterest Pins As Fast As Possible,
But Not Right Now.
Because I Am Going To Introduce You To A Website Or Social Media Designing Tool By Which You Can Create Pinterest Pins Extremely Fast And Easily.
And The Good Part Is That You Will Get Pre-made Templates With Just A Single Click
And You Are Also Able To Change Their Colors In Just A Simple Click Mean You Are Getting Premade Color Combinations/Variations And Also Design/Layout Variations.
And Other Good News Is That You Can Use This Tool For Creating Almost All Social Media Plateform Images Like Instagram, Pinterest, Youtube, Linkedin, And Facebook.
And The Bonus Part Is That You Can Also Make A Google Adword Banner By Using This Tool In Just One Click.
Now I Think You Are Very Excited To Know About That Tool and you are thinking that How do I create a Pinterest pin for my business?
So,
Let's Start The Article Because I Don't Want To Make You More Excited.
Now Stop. I Want To Give You One More Bonus.
Normally This Tool Is Charged $25 Per Month But Currently, This Tool Available For A One-time Fee Means You Need To Pay Once In Your Life,
And Never Again And I Have Also Bought This Tool In A One-time Fee.
Boooooooooooooooooom!!!
Now Let's Start The Article.
Friends, I Am Talking About The Tool Which Is Called Relaythat. This is the Pinterest pin maker.
Maybe You're Thinking That I Am Going To Talk About Canva But Not Right Now, Yes I Know Canva Is Another Awesome Tool For Graphic Designing But Making The Bulk Of Pins On Canva In Less Time Is Not Possible.
But In This Tool Which Is Called Relaythat You Can Create Awesome Pinterest Pins For Your Pinterest Account And Also You Can Create Many Pins In Just Some Simple Clicks.
So Let's Talk About A Relaythat Tool!
What Is Actually Relaythat?
Friend's Relaythat Tool Is Also A Social Media And Graphic Designing Tool But It Is Too Much Different From Other Tools. This tool provides you Pinterest pin ideas.
Because The Main Purpose Of This Tool Is To Save Time.
And Also It Is Made For Those Types Of People Who Are Unable To Make Different Designs In Less Time Like Those People Who Are Non-creative Like Me and searching on the internet that how to create Pinterest images.
That Kind Of People Must Use This Tool Because You Will Get Ready-made Templates Almost More Than 2000 And Also You Are Getting 50
Color Combinations Which Make Your Work Really Fast And Easier.
I Have Already Published A Well-guided  Relaythat Review. You Can Check It.
If You Don't Want To Read It. You Can Continue Reading This Post.
In This Tool Actually We Getting Premade Designs Where We Just Need To Add Some Text Or Some Other Graphics And Our Design Is Ready.
As you can see In the picture that t]here are pre-made layouts for one picture. It means we can turn anyone's picture into several Readymade designs in just one click.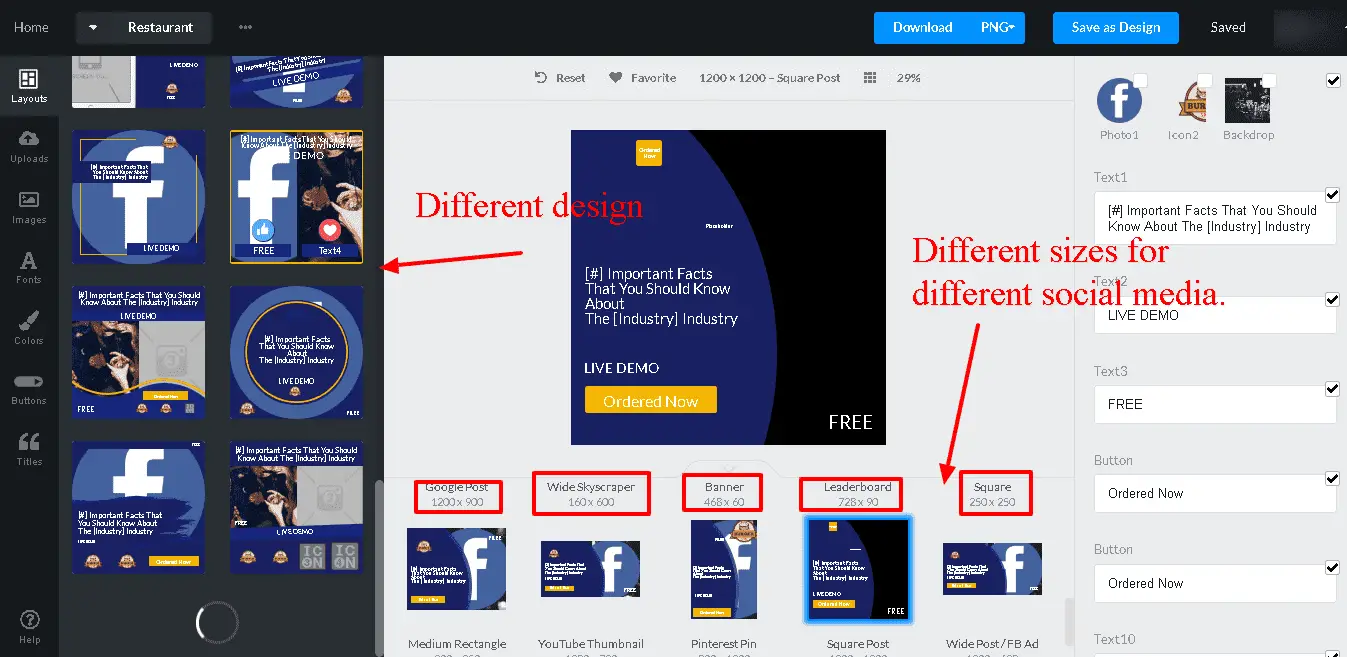 The Bonus Part Of The Tool Which I Like The Most That We Create Any One Design For Any Social Media Platform And
It Also Shows Us To Different Social Media Or Google Adwords Banner Designs Which We Can Also Download.
So We Don't Need To Create A Different Design For Every Different Plate For Again And Again.
And Also It Will Definitely Show Us A Proper Color Combination. By Which We Can Create Our Design More Beautiful And Eye-catching.
COLOR EXAMPLE 1.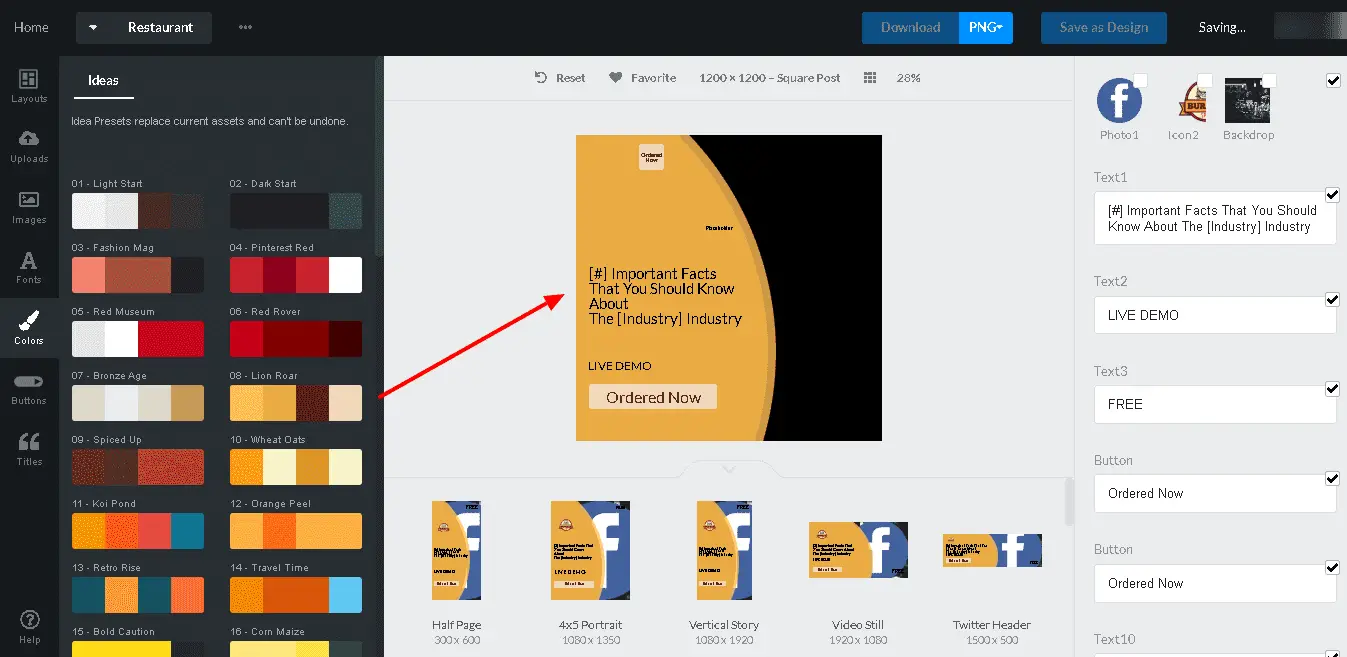 COLOR EXAMPLE 2.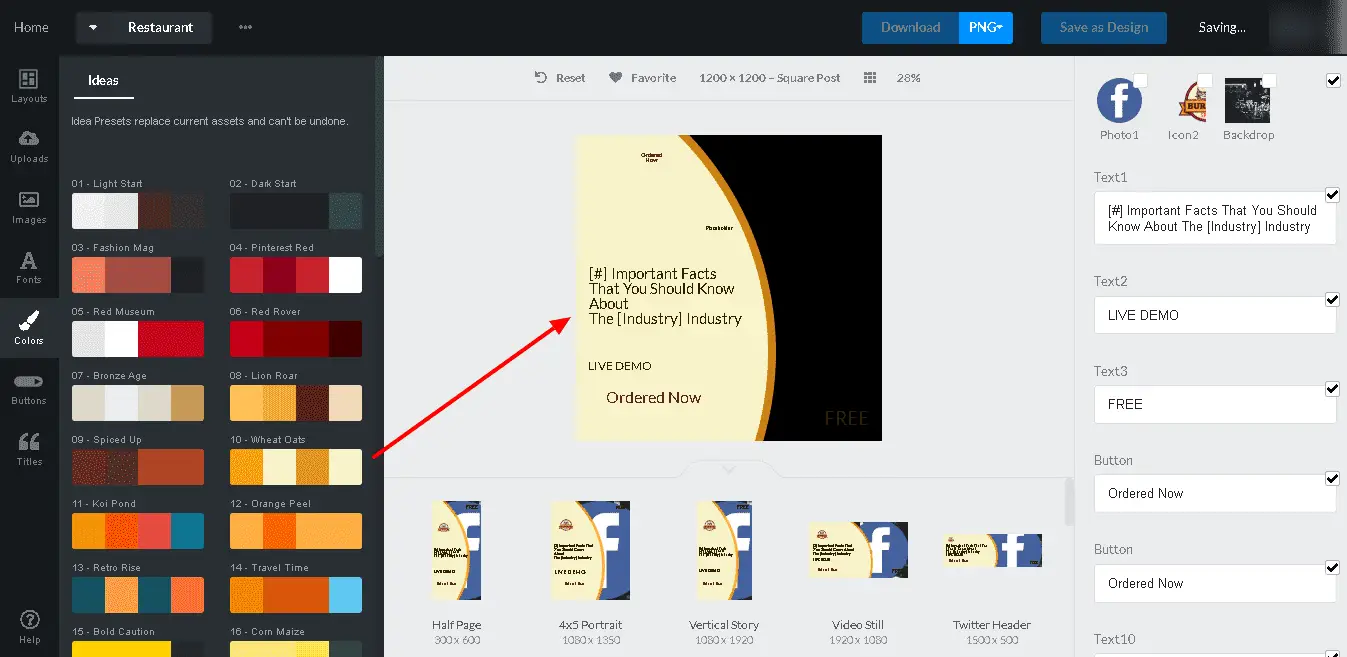 COLOR EXAMPLE 3.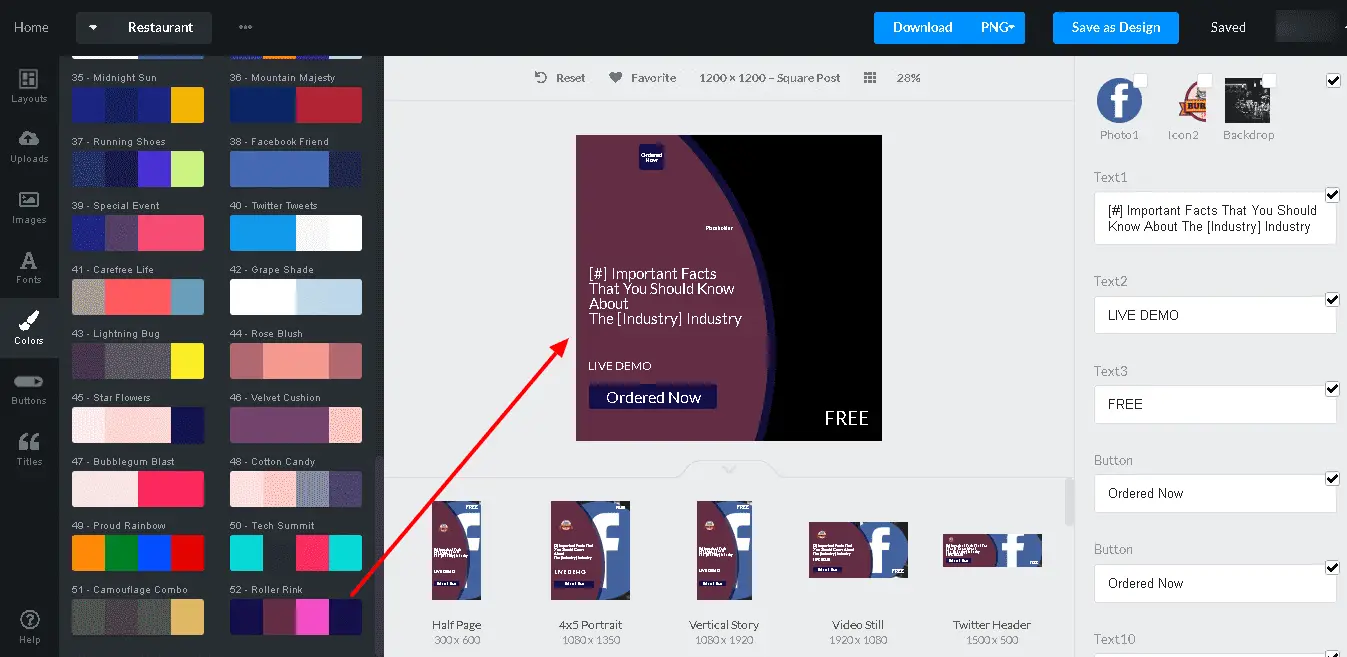 COLOR EXAMPLE 4.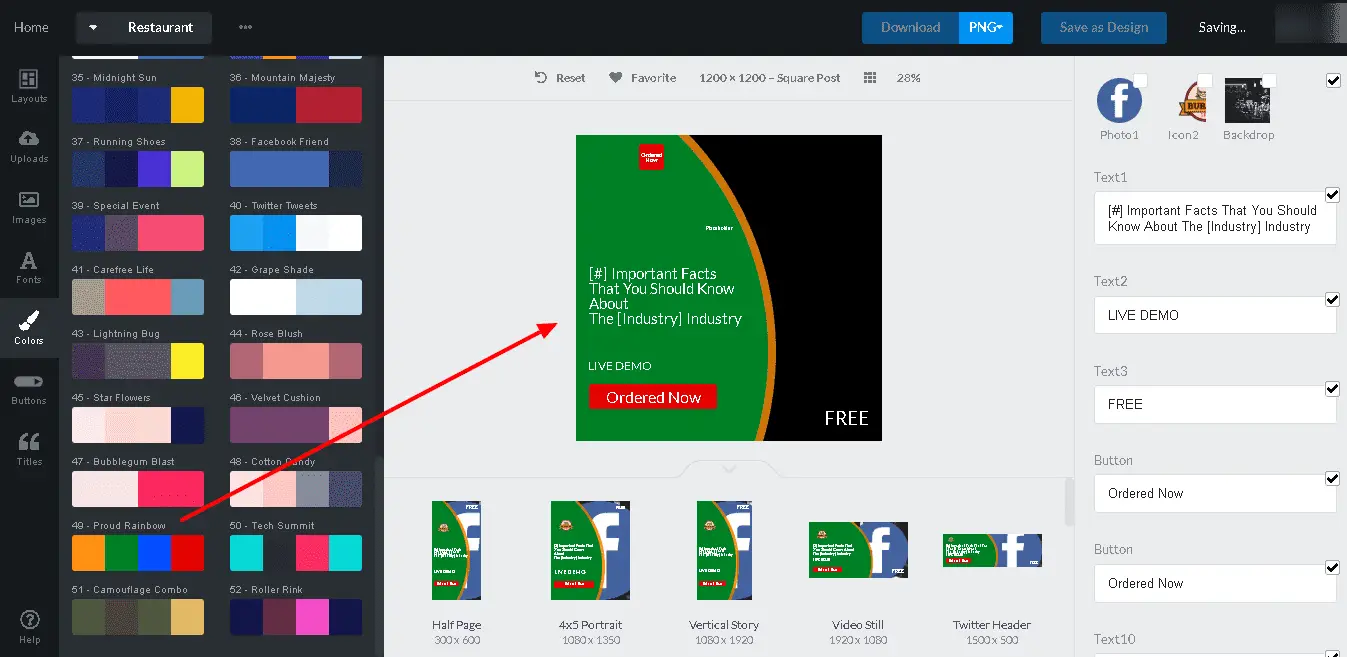 COLOR EXAMPLE 5.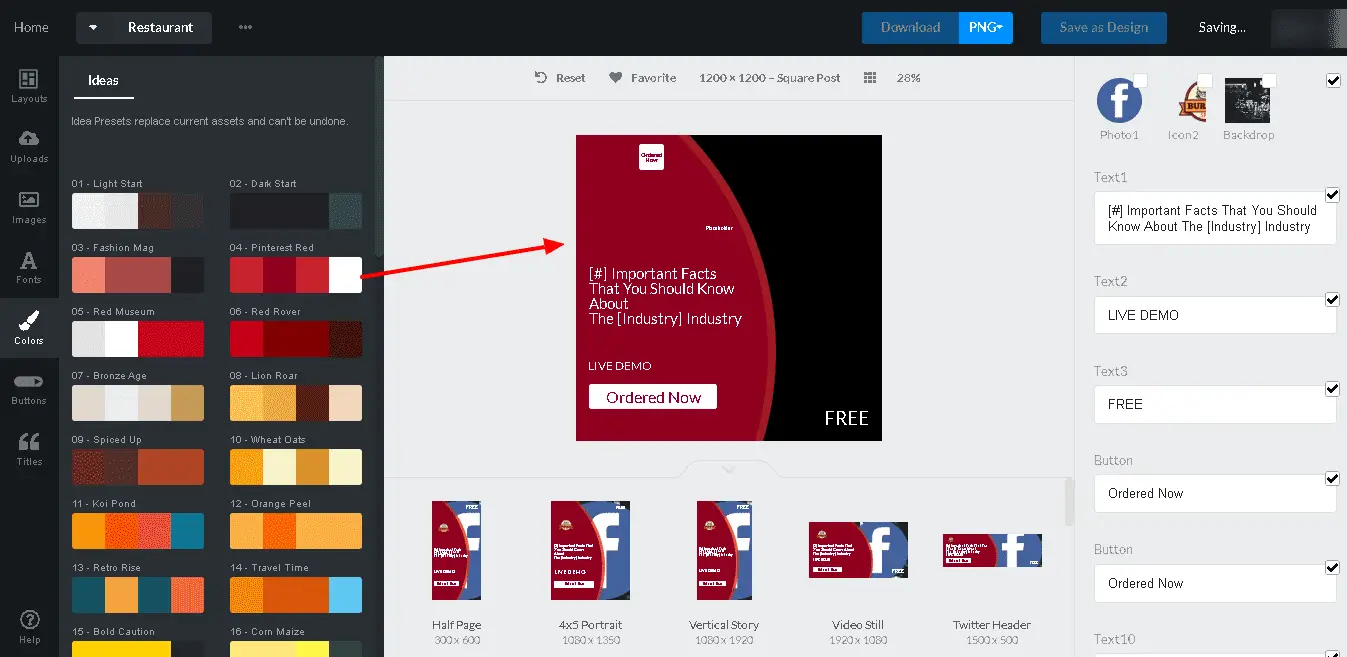 Now As you can see that in just one click we can totally change the color of our post.
I Hope Friends You Are Enjoying This Article Continue Reading Because I Am Going To Give You Two Bonus Tips More.
As You Are Using Pinterest And Definitely Pinterest Is A Social Media Platform And Absolutely We Also Want To Schedule Our Social Media Platform Because It Is Not So Easy To Post every day.
So Here I Am Giving You A Bonus Tip That You Can Get This Tool That Is Available For Lifetime Normally, They Also Charge A Monthly Fee But You Can Get This Just By Paying A One Time Fee.
I Have Also Bought It And It Helped Me A Lot To Schedule My Social Media. You Can Even Schedule 500 Posts Just In One Click.
Now You Can Easily Imagine The Power Of This Tool.
Conclusion How To Create Pinterest Pins?
If You Are A Person Who Wants To Produce More And More Content On A Daily Basis For Social Media Then Definitely You Can Go For It.
And If You Are A Person Who Is Not Too Creative And Unable To Make Tons Of Designs In Less Time Than Definitely You Can Check Out This.
And One More Benefit Which I Like The Most Is That By Using This Tool We Are Also Able To Get One Design For Almost All Social Media Platforms.
So This Is Not Just Saving Time For Pinterest But Also It Is Saving Time For Almost All Social Media Platforms.
So,
I Will Definitely Recommend You Go And Buy This Tool Because It Is Also Currently For A Lifetime Deal But After That, They Will Start Charging A Monthly Fee.
So If You Want To Use This Tool At That Time You Need To Pay 25 Bucks For The Month.