Aicoosoft Video Converter Review 2022
Aicoosoft Video Converter Review-Full Well Detailed Review!
In today's world, video and audio are the most important part of our life. Especially if we are doing work in a digital scenario like you tuber, video editor, blogger, running our own video agency, running our own audio production agency, as a freelancer or anything else than video and audio plays a very important role in our life.
So if you are any of the above person and video and audio involved in your daily routine,
So, managing different audio-video is not an easy task like sometimes we need to edit a small piece of video,   or sometimes we want to add a watermark, sometimes we need need to add subtitles within no time.
So to deal with these types of problems or daily needs there is software which will definitely help you in your daily life name Aicoosoft video converter.
Because this is the best audio/video converter and editor. I own this software and now I am going to giving you my honest review about this software.
Also, I will let you know that how you can get this software for a lifetime means you need to pay once in your life and never again.
So I will highly recommend you to stick with this article and I am going to clear all of your questions within just one article. And going to show you everything by Gif video so you can understand better than ever.
Let's start the review.
Aicoosoft Video converter dashboard.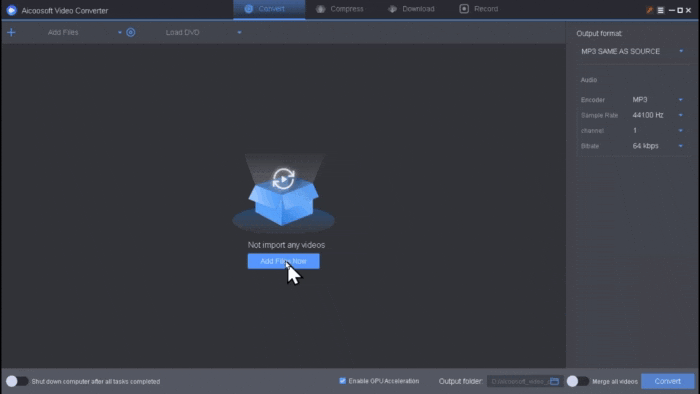 The dashboard of the video converter is so user-friendly and easy to navigate. I really appreciate and like their dashboard, because and everything available is excess and your fingertips.
On its dashboard different options like in the top menu, you can Si video converter video compressor if video downloader and video screen recorder.
On the right side, you can see the convert option in which format do you want to convert your video aur audio there is more than n100 format available on the right side which I will show you video in this article with video.
In the bottom line, you can find GPU acceleration and your output path.
Aicoosoft video converter!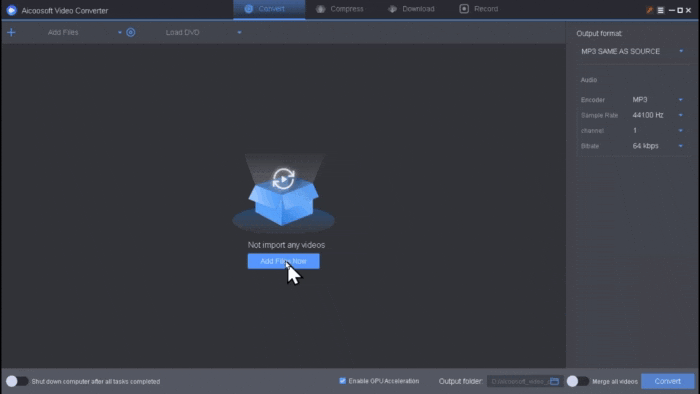 In the Convert option, you can add multiple files audio/video and you can convert them into different output formats into audio/video, device type, and more.
Also, you can see the video editing option when you click here you can different editing options, in which included video trimmer, video crop, video subtitle, video watermark, video effect, adjustment of your video, and rotation of your video.
Aicoosoft Video converter trimmer.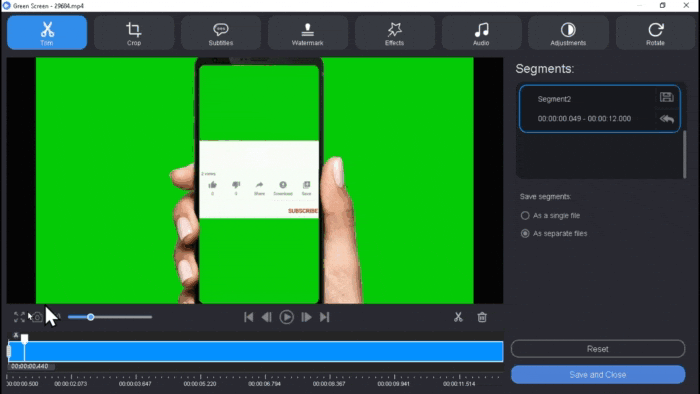 In the trim option, you can trim or simply cut/split your video into different parts and after that, you can save your video into different separate files or in a single file.
aicoosoft converter video crop.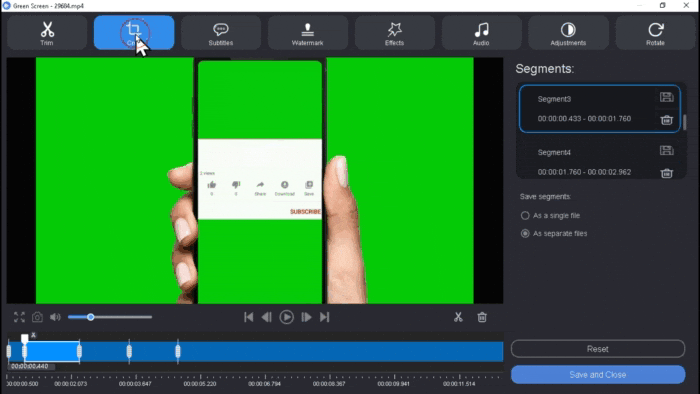 In crop-section, you can crop video into different sizes/any part of your video.
Aicoosoft Video Converter Add Subtitles.
In the subtitle, you add subtitles into your video. You can easily add subtitles in the video along with the color of your text background color you can also set the position subtitle anywhere where you want.
Aicoosoft Video Converter Watermark.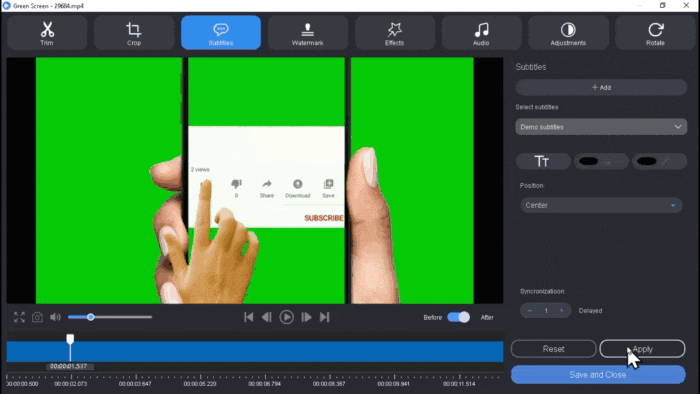 In the watermark section, you can easily add a watermark to your videos. It supports both formats like text and image.
Aicoosoft Video Converter Effects.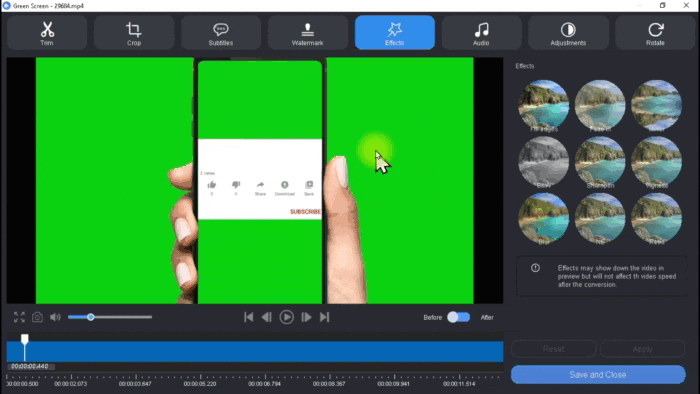 It also comes with some simple effects by which you can change the effects of your videos like, mirror effect, blur, and some more.
Aicoosoft Video Converter Audio.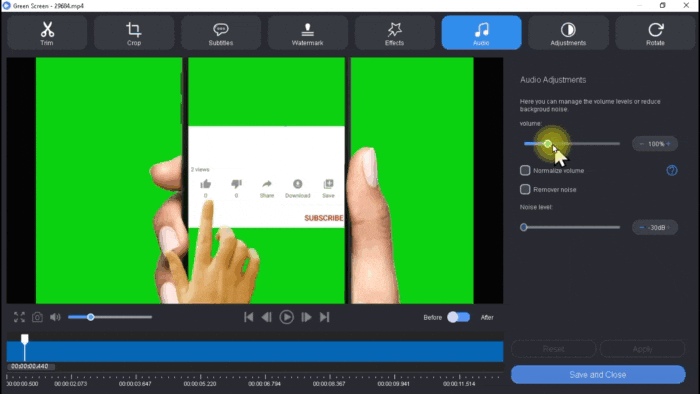 In the audio section, you can use it to reduce the background noise and you can also change the level of your voice and set up everything according to your need.
Aicoosoft Video Converter Adjustment.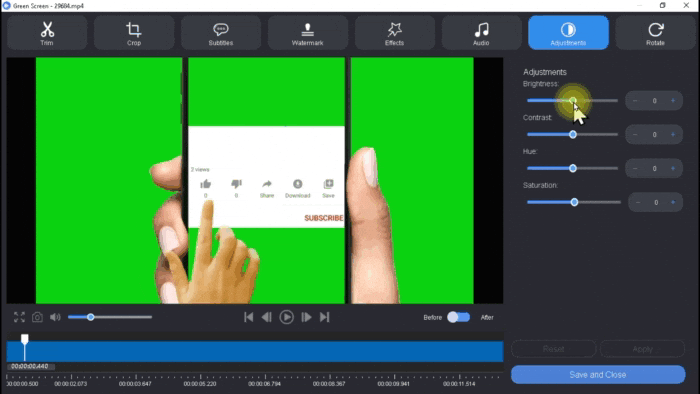 In the adjustment section, you are getting four different options in which included brightness, contras,t Hue, saturation, You can adjust them according to your need.
Aicoosoft Video Converter Rotation.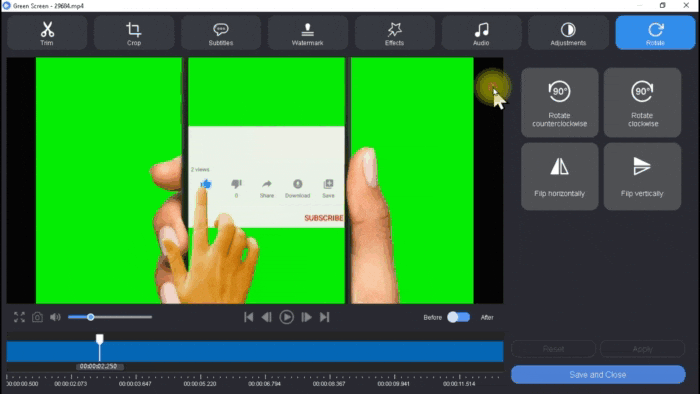 The rotation feature allows you to rotate your video into different aspects like flip horizontally-vertically, rotate your video into 90 + and 90 – according to your need.
Now, this is all about the editing option in the Aicoosoft video converter. You can also capture screenshots just with one click.
Aicoosoft Video Converter File compression.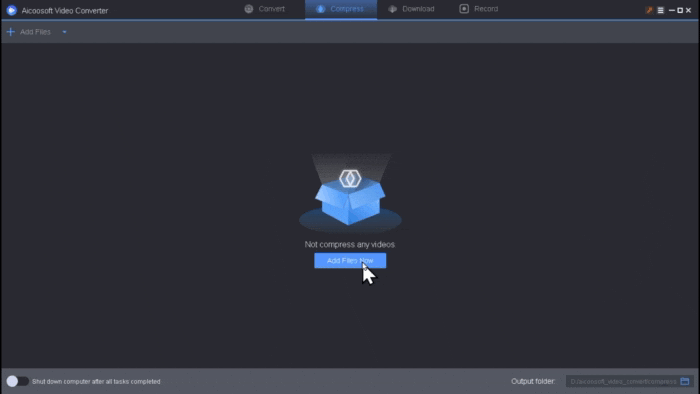 In file compression, you can easily compress your file size.
You are getting some advanced features as you can directly convert your video, also you are able to choose your resolution or you can also set up it to auto and after that, you can see the compression size of your video. The higher you go the better quality you get.
Aicoosoft Video Converter Video downloader.
To download any video it supports more than 1,000 websites (claims on their website that you can download videos from more than 1000 websites).  Simply you need to enter a video URL and the video will be started downloading.
The best feature which I like the most that it also provides you the option that when it downloads the video then, it will automatically convert into the converted mode, and then you can convert the video according to your need.
Aicoosoft Video Converter Screen Recorder.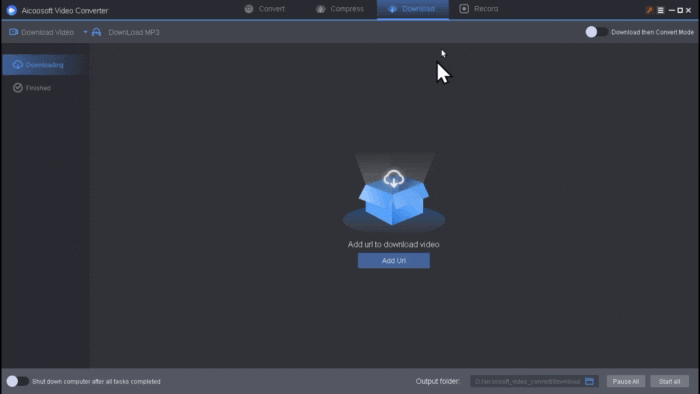 And finally, you can see a video recorder which is also good for its quality. You can record high-quality videos with it.
[i2pc show_title="true" title="Pros & Cons" show_button="false" pros_title="Pros" cons_title="Cons" ][i2pros]Working smoothly.
Easy to navigate.
Supports audio/video.
Video downloader.[/i2pros][i2cons]Screen Video quality is not too good.
Not pause option available. just stop and start the video.[/i2cons][/i2pc]
Conclusion aboutAicoosoft Video Converter.
So finally if you are a person who is looking for the best video editor software with a few editing options then you can go for it. The price is also friendly. All in all, this is a good converter.